Call for Erasmus+ Mobility Program for 29th of May to 2nd of June 2023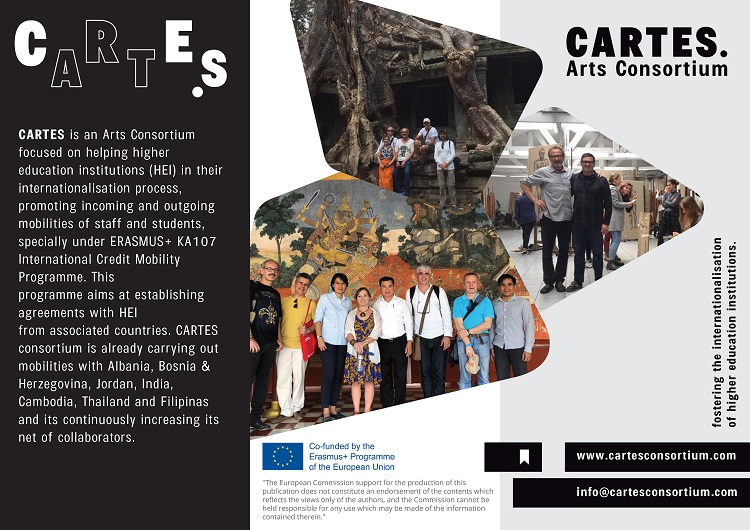 ERASMUS+, in collaboration with CARTES Arts Consortium, is pleased to announce a call for KA107 International Credit Mobility Programme to be conducted at IES Ribeira do Louro, Galicia, Spain, from 29th May to 2nd June 2023. (Erasmus reference number: 2019-1-ES01-KA107-063777)
Implementation of the mobility will be during the International Staff Training Week in Galicia to be conducted by CARTES Arts Consortium. The objective is to manage the mobilities for the next year and get in contact with the centers of the CARTES consortium in the region of Galicia. It will be a good option to visit the institutions and talk to the respective coordinators for future collaborations. There will also be representatives from different countries at this event. 
The call for applications is targeted at administrative or academic staff working in the management of international mobility in any part of the university (International Office, Faculty, Department, decentralized services). Participants will be attending the weeklong training and will be expected to negotiate and possibly secure mobility slots for the university in the next Erasmus cycle.
For interested applicants, please fill out this form ERASMUS+ KA107 Staff Mobility Program (google.com)  on or before April 5, 2023.
Please note that participants should have a valid passport (with six months validity from the intended mobility date and must contain two empty pages). The program requires that chosen participants be able to secure or have an existing Schengen visa before May 25, 2023.
For more information, please email oir@ateneo.edu
Top