Belgian ambassador to PH visits Ateneo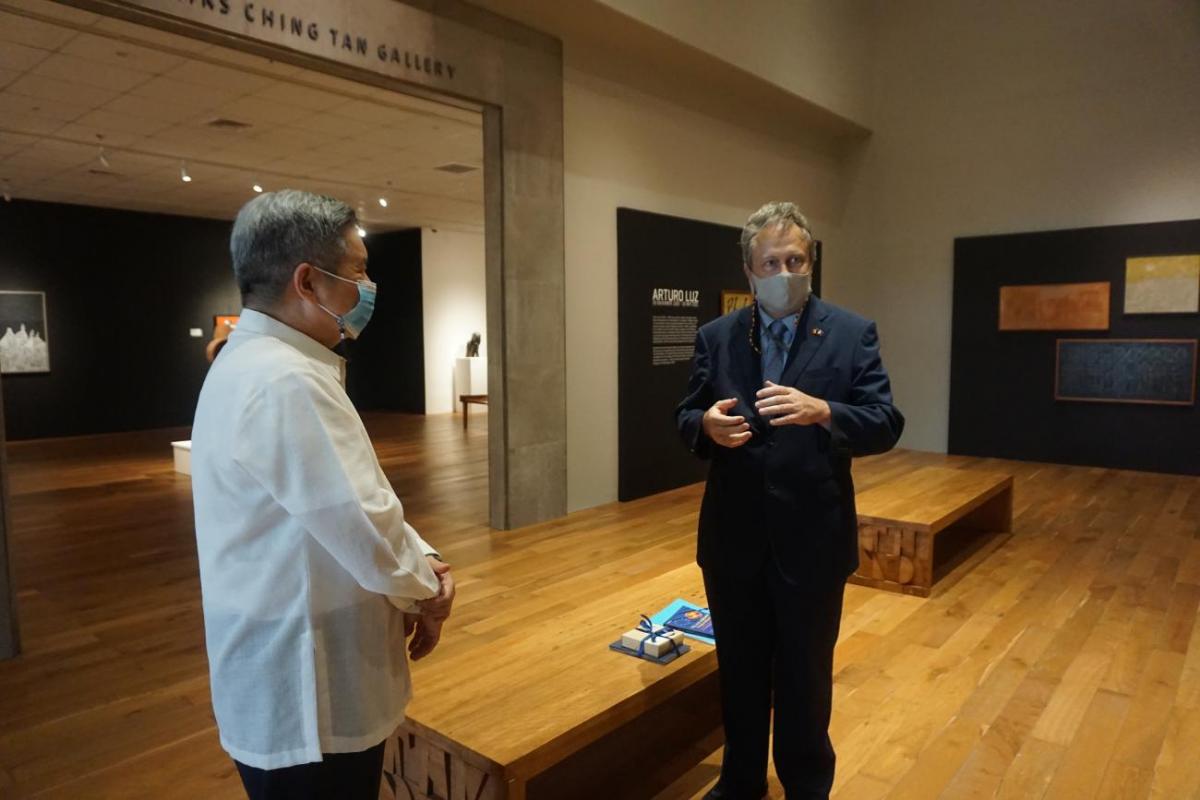 The Ambassador of the Kingdom of Belgium to the Philippines, Michel Parys, visited Ateneo de Manila University on Wednesday, 2 March 2022.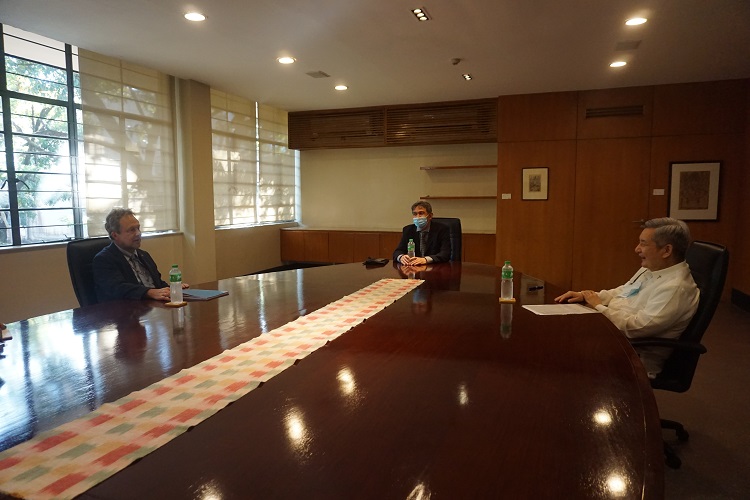 Amb Parys (L) and Fr Yap (R) at the boardroom at Xavier Hall. (Andrea Bautista/UMCO)
Parys met with Fr Roberto Yap SJ, University President, as well as Dr Czarina Saloma-Akpedonu, Dean of the School of Social Sciences, Dr Jovino Miroy from the Department of Philosophy, and Prof Manuel Enverga III, Director of the European Studies Program.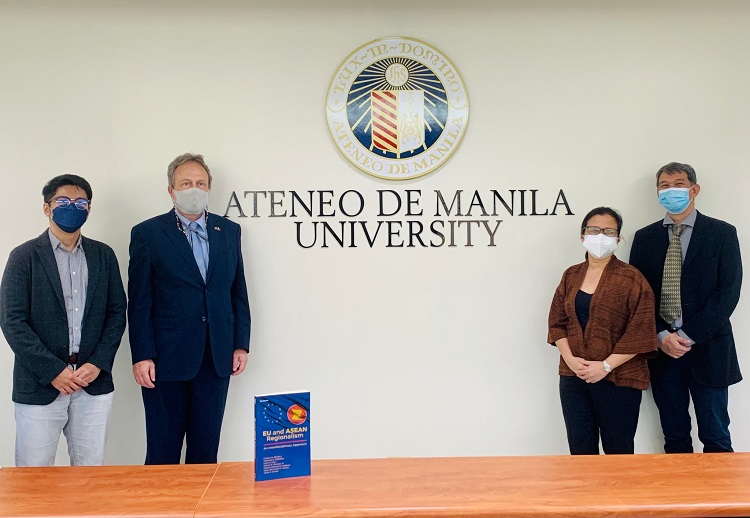 Amb Parys (2nd L) with European Studies Director Prof Manuel Enverga III (L), SOSS Dean Dr Czarina Saloma-Akpedonu (2nd R) and Dr Jovino Miroy (R). (European Studies Program photo)
They discussed possible areas of collaboration between Ateneo and Belgian institutions in the academe, as well as in cultural diplomacy.
His visit concluded with a tour of the Ateneo Art Gallery, led by AAG Director Ma Victoria "Boots" Herrera.
Top