Ateneo wins 2nd runner-up in CFA Ethics Challenge Asia final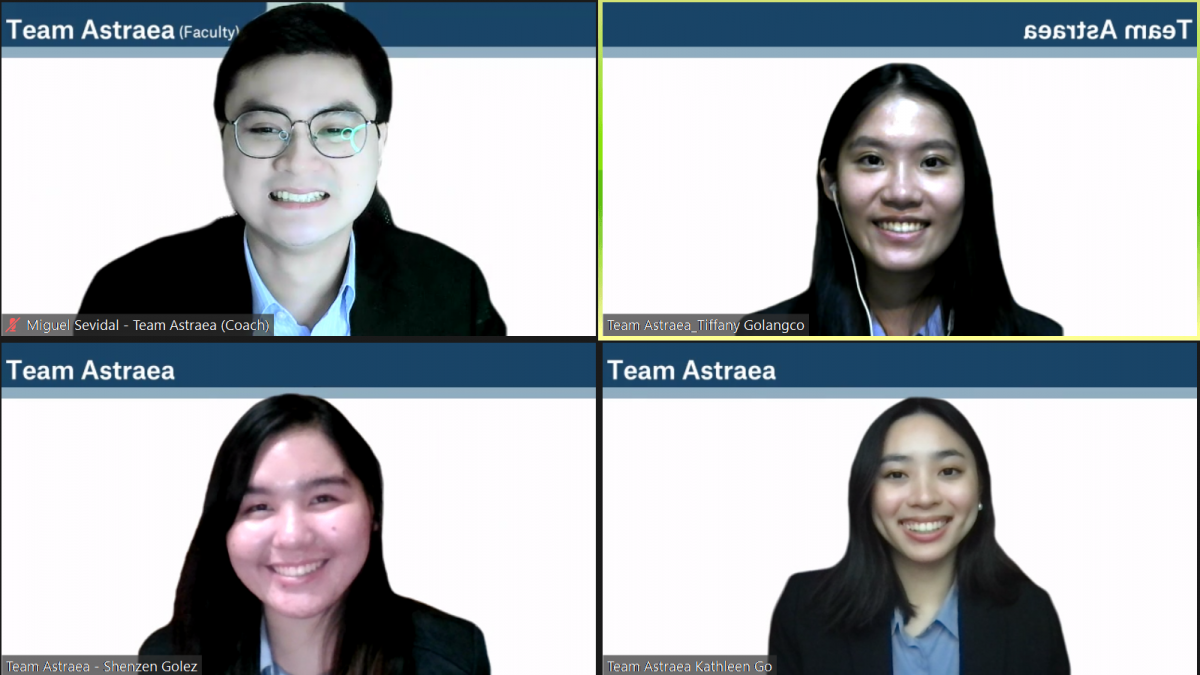 Students from the Ateneo de Manila University won second runner-up in the Asia Pacific Regional Finals  of the Chartered Financial Analyst (CFA) Institute Ethics Challenge held virtually on October 23, 2021.
Ateneo's Ethics Challenge team, called Team Astraea, is composed of Management Engineering seniors Tiffany Diane P. Golangco (Team Captain), Kathleen Anne V. Go, and Shenzen P. Golez. They were mentored by faculty advisor Alfonso Miguel N. Sevidal (BS ME '17) from the Department of Finance and Accounting.
The Ethics Challenge is a competition between university-sponsored teams that analyze a case which contains a variety of ethical dilemmas. The case incorporates common ethical issues and the application of the CFA Institute Code of Ethics and Standards of Professional Conduct. 
For this year's Asia Pacific Regional Finals, teams were given 72 hours to solve a given case on ethical dilemmas in the investment profession and propose recommendations. During the finals, the teams gave a 10-minute presentation on their findings, followed by a 10-minute question-and-answer portion. 
Ateneo's Ethics Challenge team, representing CFA Society Philippines, competed with the Indian Institute of Management (India), Nanyang Technological University (Singapore), New York University Abu Dhabi (Pakistan), University of Malaya (Malaysia), and Tsukuba University (Japan). These universities were the winners of their respective local rounds.
Approximately 130 universities participated in the Asia Pacific leg of the Ethics Challenge. 
Nanyang Technological University from Singapore and Tsukuba University were awarded grand winner and first runner-up respectively.
This year marks the first time the Philippines held a Local Ethics Challenge and participated in the regional round. Team Astraea was crowned the Local Finals Champion in the country's inaugural Ethics Challenge last October 9.
Article written by Alfonso Miguel N. Sevidal
Top