Ateneans Engage in Peacebuilding Efforts in Asia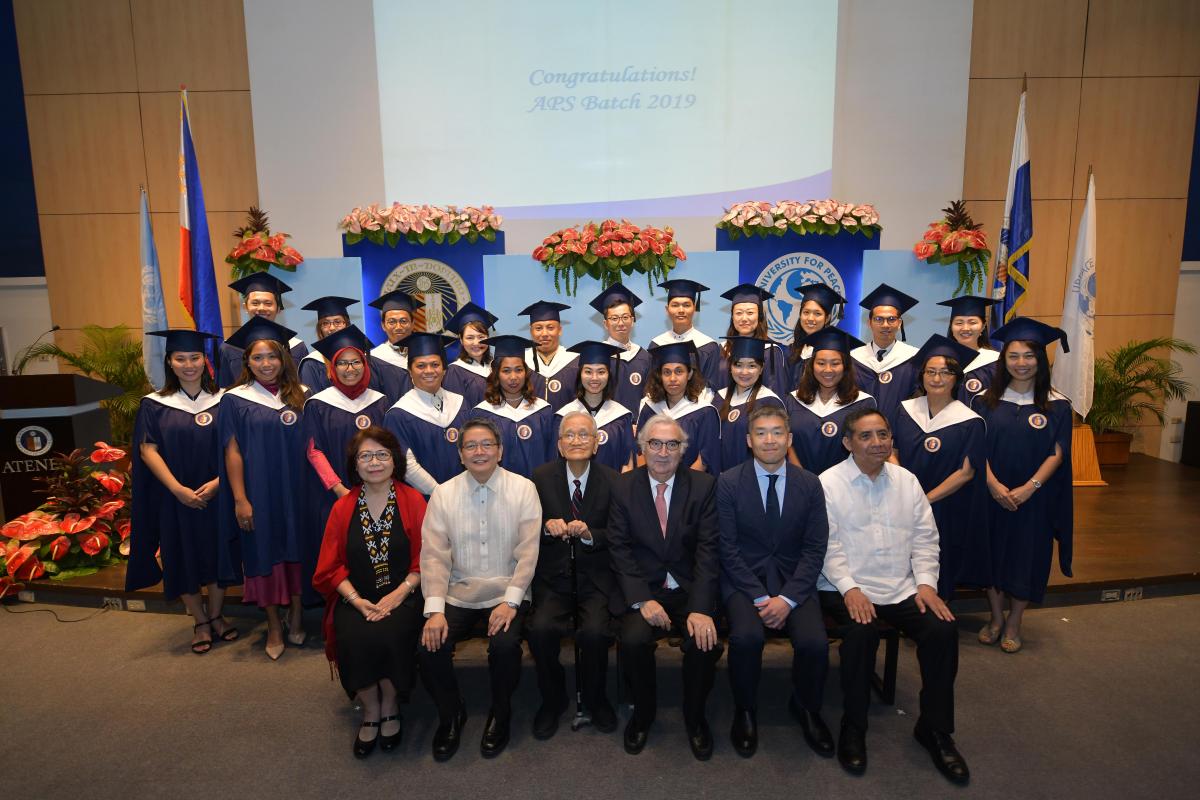 The Asian Peacebuilders Scholarship Programme is a shared initiative of the Nippon Foundation, University for Peace and Ateneo de Manila University. The main objective of this dual-degree, dual-campus programme is to train young Asian professionals to become peacebuilding practitioners, ready to take up leading positions in organisations across the globe. In particular, the programme serves to strengthen the representation of Asian professionals in the field of peacebuilding.
Asian Peacebuilders of 2019, APS Cohort 12, conducted their capstone projects in various parts of Asia. Seven group projects were designed in the context of humanitarian work and conflict transformation. Central to these efforts were the people's participation in the implementation phase. 
Watch the video below to know more about APS Cohort 12 Capstone Projects.
Click the project titles to read the project abstracts.
Pro-Poor Value Chain Analysis of Community-Based Ecotourism in Barangay Laiban, Tanay, Rizal, Philippines
A Model for Building Youth Capacity on Interfaith: Youth Interfaith Training and Conference
Mother's Stories from the Family Members of 'Comfort Women' Survivors: Restoring Survivors' Dignity through the Storybook
Raising Consumers' Knowledge of Eco-Friendly Products in Hanoi, Vietnam
Disappearing Community Memories: A Restorative Justice
Raising Awareness on Sexual and Gender Based Violence among Underprivileged Youth in Mae Hong Son, Thailand
Promoting Two-Way Process of Integration of Refugees and Host Community in Japan: Production of a Welcome Kit Using Community-Based Participatory Approach
Top