Ateneo de Manila University hosts staff from Latvia's Liepaja University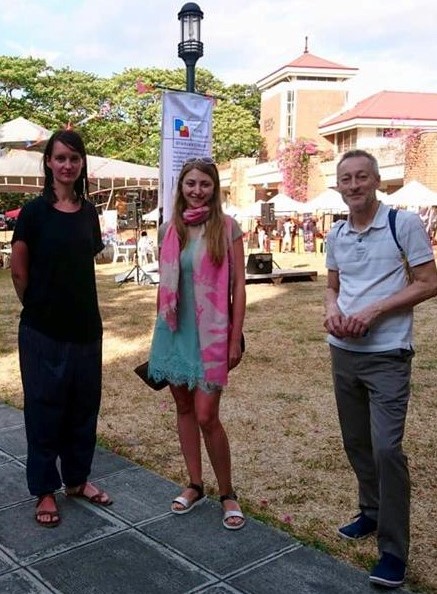 Liepaja University staff Maija Demitere, Sintija Leigute and Dr. Christopher Hales
Ateneo de Manila University welcomed staff members from Latvia's Liepaja University (LiepU) as part of the staff mobility programme of the Erasmus+International Credit Mobility (KA107) project.
Sintija Leigute (International Coordinator of Foreign Affairs Office), Maija Demitere (Project Manager of LiepU Art Research Laboratory) and Dr. Christopher Hales (Associate Professor, Faculty of Humanities and Arts of Liepaja University (LiepU) visited the Loyola Heights campus on March 23 to April 4, 2019.
"It is important for LiepU to gain ideas and insights especially on art research and Ateneo de Manila has been generous in sharing best practices with us. It has been a meaningful visit that can help us improve our communication strategies," Leigute said.
The visit also served as an introduction to the activities of the Erasmus + project in the "New Media Art" field. This includes an opportunity for a faculty and student of the Fine Arts Department to visit LiepU.
During their time on campus, Demitere gave a presentation on the particularities and topicalities of LiepU's New Media Art study programme. Dr. Hales delivered lectures on interactive filmmaking.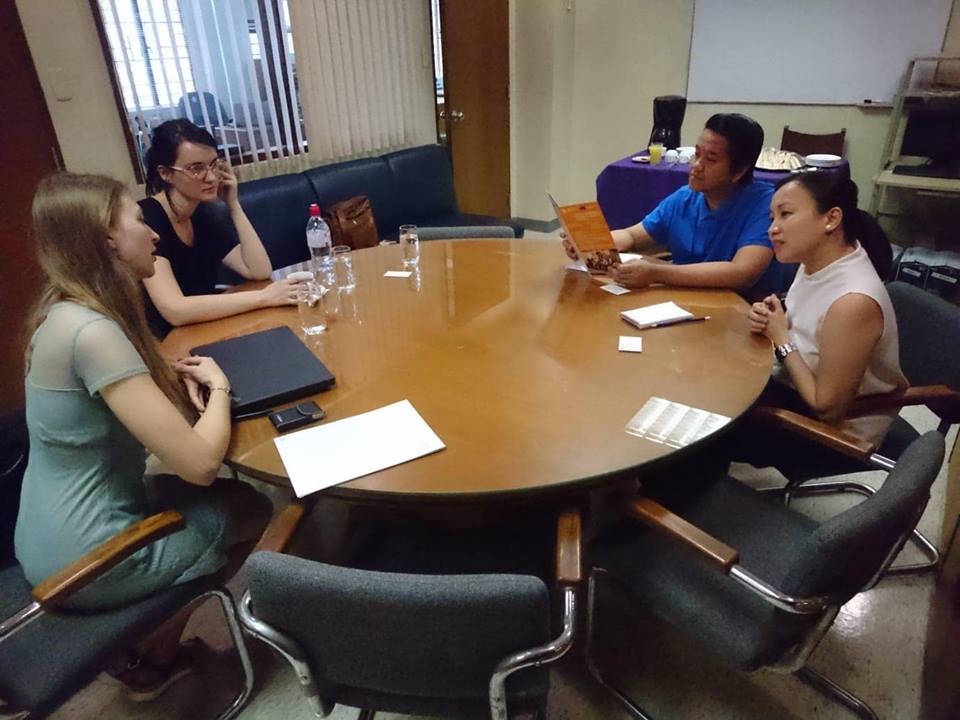 Meeting with Ma. Luisa Young (Faculty) and Mr. Patrick Capili (Chair) of Modern Languages Department
The Latvian visitors were able to meet with faculty members of various departments in the Loyola Schools: Chemistry, Modern Languages, European Studies, Information Systems and Computer Science, and Mathematics to explore further cooperation between the two universities. They also liaised with the Ateneo Institute of Sustainability.
Liepaja University, established in 1954, is the largest university and important research center in Kurzene, the Western region of Latvia.
Top