Ateneo de Manila co-hosts the Asian Universities Forum 2019
Seoul National University together with Ateneo de Manila University hosted the 8th Asian Universities Forum last February 9 and 10 in Manila, Philippines.
The Asian Universities Forum (AUF) is an initiative of Seoul National University under the leadership of former SNU President Oh Yeon Cheon. Established in 2011, the forum aims to provide a setting for the exchange of views on sustainable development in the global educational arena.
AUF 2019 had the timely and relevant theme "Building of Capacities for Inclusive and Sustainable Growth in Asia". The forum was divided into two sessions where the two sub-themes: (1) Inequality and Inclusive Growth and (2) Gender Equality and Sustainable Growth were discussed at length.
Prof. Emeritus Se-Jung Oh, president of the Seoul National University, urged everyone to reflect on the current economic situation in the region, "despite the extraordinary achievements in improving the living standards in our society, hundreds of millions are still excluded from the benefits of economic growth. We need to focus on the quality of growth rather than its size and speed."
Ateneo de Manila University president Fr. Jose Ramon T. Villarin, S.J. encouraged everyone to focus their attention on the role of universities in ensuring the inclusion of the poor and the mindful consideration of the environment in regional development. "The academe has tremendous potential to address the multi-dimensional concern of development because of its own cross-disciplinary, inter-generational, and multi-cultural talent and resources."
Dr. Jomo Kwame Sundaram, visiting fellow at the Initiative for Policy Dialogue, Columbia University and Adjunct Professor at the International Islamic University in Malaysia was the keynote speaker of the forum. Dr. Sundaram, a former Assistant Director General for Economic and Social Development of the United Nations, shed light on issues such as diet, climate, and technology as indicators of sustainable development.
This year's forum brought together presidents/rectors and top administrators from over 20 universities from 11 countries in Asia. The meetings provided participants with the opportunity to explore and exploit new and productive ways of thinking about the university's role and responsibility in the development of an inclusive and sustainable region.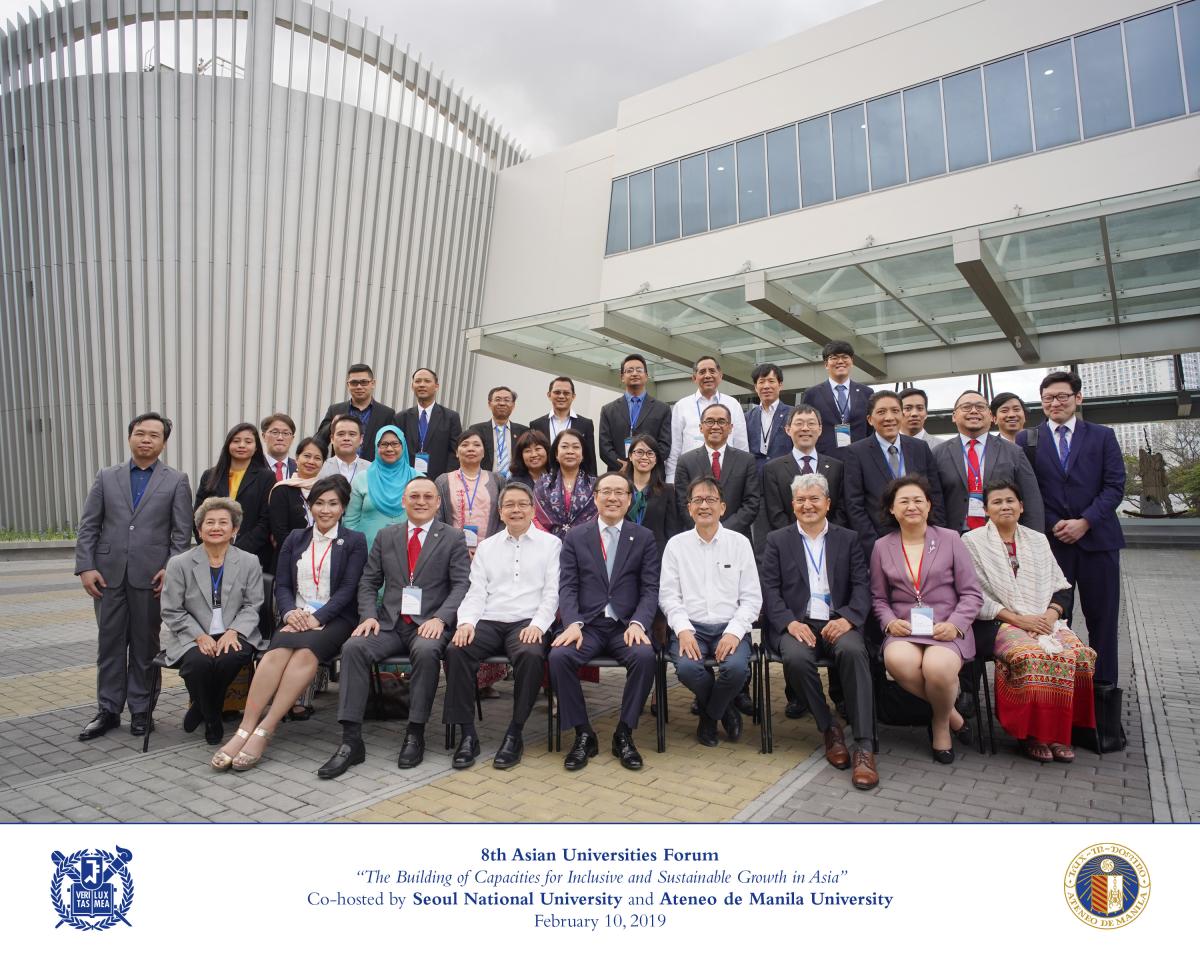 Top