Ateneo alumnus nominated at BAFTA for his documentary In This Family
The scene is this: a young boy in the nineties, growing up around parents who filmed everything with their trusty old Sony Handycam. The natural conclusion: the young boy grows up with a fondness for filmmaking and telling stories of his own.
That boy is now acclaimed documentary director. He is Drama Del Rosario, an alumnus of the Ateneo de Manila University, graduated magna cum laude with a bachelor's degree in Communication in 2016.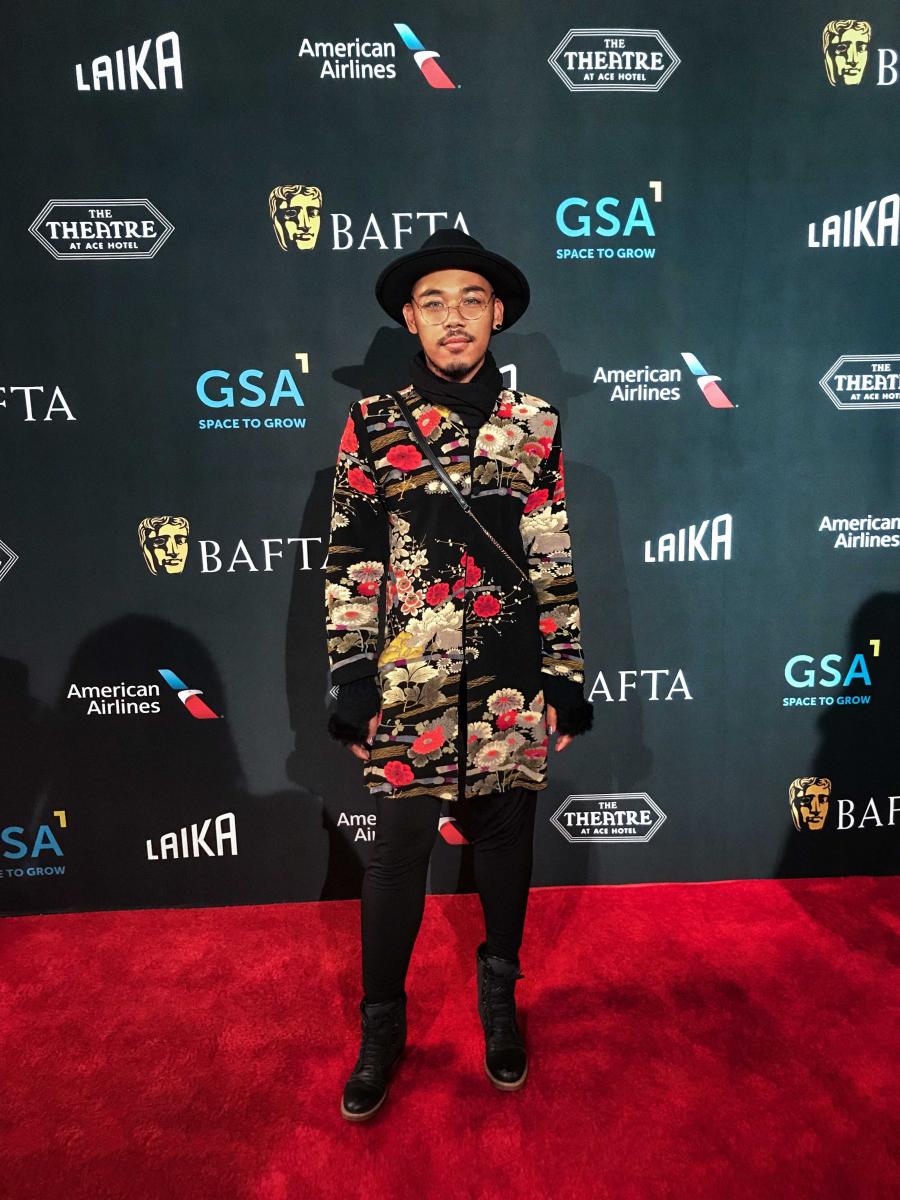 Drama Del Rosario loves Jennifer Aniston, likes to finish
his work before sunset, and can recommend you a documentary
depending on your mood. He's also an award-winning director at age 24.
Photo courtesy of Drama Del Rosario
"I grew up with the curiosity of filming literally everything. We had tapes upon tapes of childhood memories," Del Rosario shares. "In my preteen years, around the time YouTube started, vlogging became a thing. I remember filming my own little homemade online show. It was so bad," he laughs, "but that's pretty much how I first learned how to use a camera and edit videos."
With six documentaries to his name, Del Rosario, 24, credits reality shows like Keeping Up with the Kardashians and America's Next Top Model as being instrumental to his interest in the genre. "People always expect an answer like, 'I grew up watching National Geographic.' But honestly, I was just a preteen who watched a lot of reality TV. The characters were so fascinating, so I felt an attraction towards outrageous, real-life stories."
"Non-fiction entertainment just naturally became my calling," he adds. "Fiction just isn't for me, and I'm okay with that. Journalism also isn't for me, and I'm also okay with that. I've found my place in the realm of the personal documentary—a documentary that looks into the real story of the person holding the camera."
"Artistic vlogging is maybe one way to describe it," Del Rosario says. "I think about artists like Adele and Ariana Grande who have poured their personal stories into their music with such grace and gratitude, and profoundly, that's also my mindset when I approach the art of the personal documentary. I bare my thoughts on camera for everyone to see."
This kind of documentary is exactly the form that his BAFTA-nominated film In This Family takes. What began as an assignment for his Master of Fine Arts in Documentary at the Los Angeles campus of the New York Film Academy, In This Family became an exploration of his own personal coming out story in a family that had not always been accepting of him. But the documentary isn't all bitterness and spite: more than Del Rosario's experience of being unceremoniously kicked out of the closet, the film also tackles how his parents learn to completely love and support him.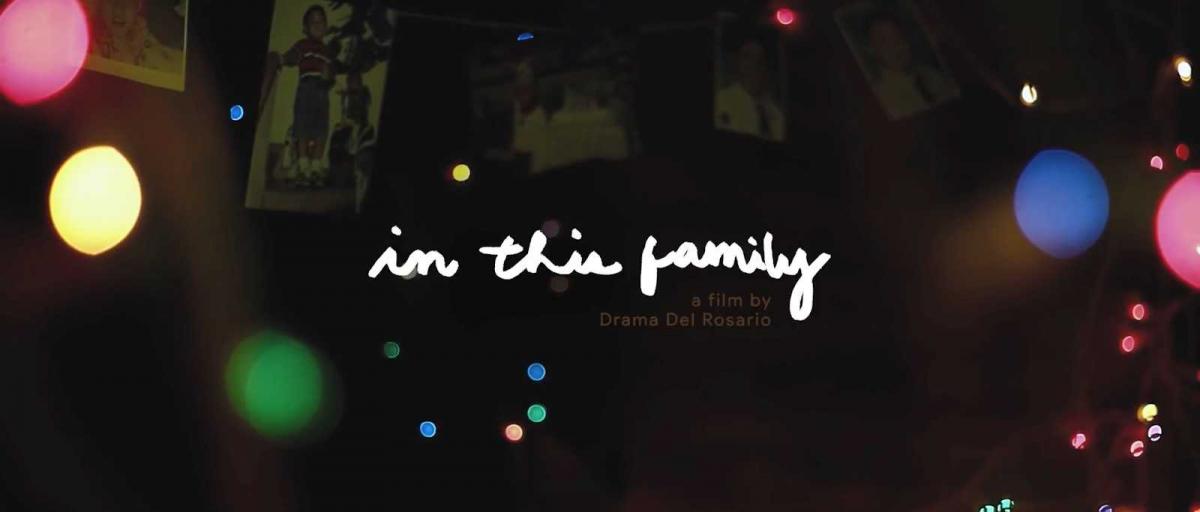 In This Family began as a class assignment and became a BAFTA-nominated film.
Del Rosario was in class when he found out In This Family made it to the shortlist of the Documentary Category at the 2018 BAFTA Student Film Awards. "One of the faculty members giddily walked in. And that's when she made the announcement," he shares. "It was the very first time a film from the New York Film Academy was ever accepted into the BAFTAs. I was honestly in a state of disbelief. In This Family is just a simple personal documentary about how I was outed to my family, but somehow, it resonated with people."
Since then, In This Family has garnered many an accolade: beyond being shortlisted for a BAFTA, it was also an official selection at various film festivals across the globe—Chicago, San Francisco, Mumbai, Seoul, Manila, Los Angeles, and Seattle. His other documentaries, including Popemania, The Big Fans and Act Like A Woman have received awards as well.
Del Rosario himself has also been featured on CNN Philippines and has walked several red carpets—all of which he slayed of course, he remarks happily. Two of his films have also been officially licensed by Philippine broadcasting giant ABS-CBN, and Del Rosario has been meeting fellow filmmakers left and right.
Not bad for a boy who used to just film his own little homemade online show.
Top