RESPONDING TO THE GROWING NEED OF CREATIVE ECONOMY
ATENEO, QUEEN MARY offer graduate dual degree program in Innovation through Media Arts Technology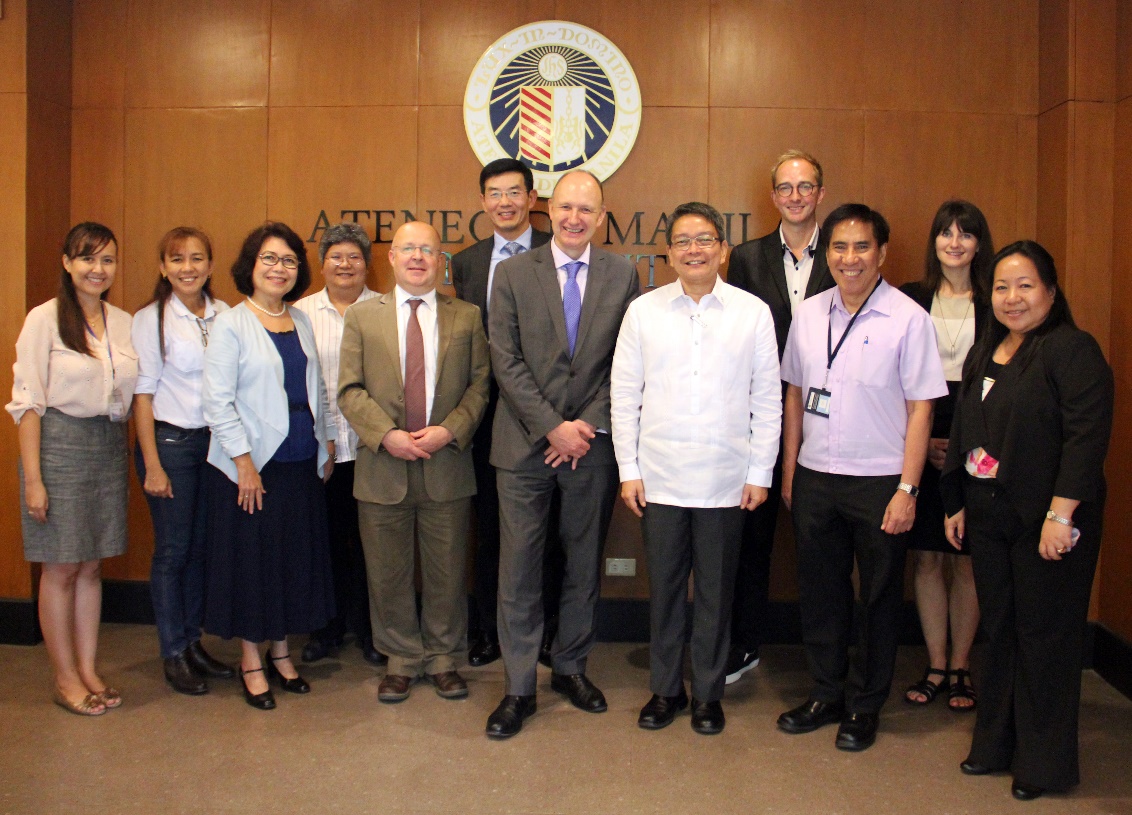 Ateneo de Manila University President Fr. Jose Ramon T. Villarin, SJ (5th person from right) and Professor Colin Bailey, President 
and Principal of Queen Mary University of London (6th person from right), led the school officials present at the Designing Tomorrow 
event held November 20, 2017 at Arete, Ateneo's creative hub.
Ateneo de Manila University (Ateneo) and Queen Mary University of London (Queen Mary) will offer a Master's dual degree program in Innovation through Media Arts Technology (IMAT).
IMAT utilizes the skills and technologies of computer science and engineering to enact concepts and processes of art and design.  It is designed to develop students capable of conceptualizing, prototyping, and testing interactive artifacts and experiences that combine the creative arts with computer and electronics-based technologies. The IMAT program has thesis and non-thesis tracks.
A two-year program on a full-time basis, it allows the student to spend up to four months in London and obtain degrees from both universities.
More than just learning the theories and concepts, students will have access to the ABS-CBN Interdisciplinary Hub, a world-class makerspace designed to form a community of individuals across disciplines that can collaborate, create, and innovate. It will house equipment that will allow for the quick development of prototypes including house equipment that will allow for the quick development of prototypes including 3D printers, laser cutters, electronics, craft and hardware tools and software.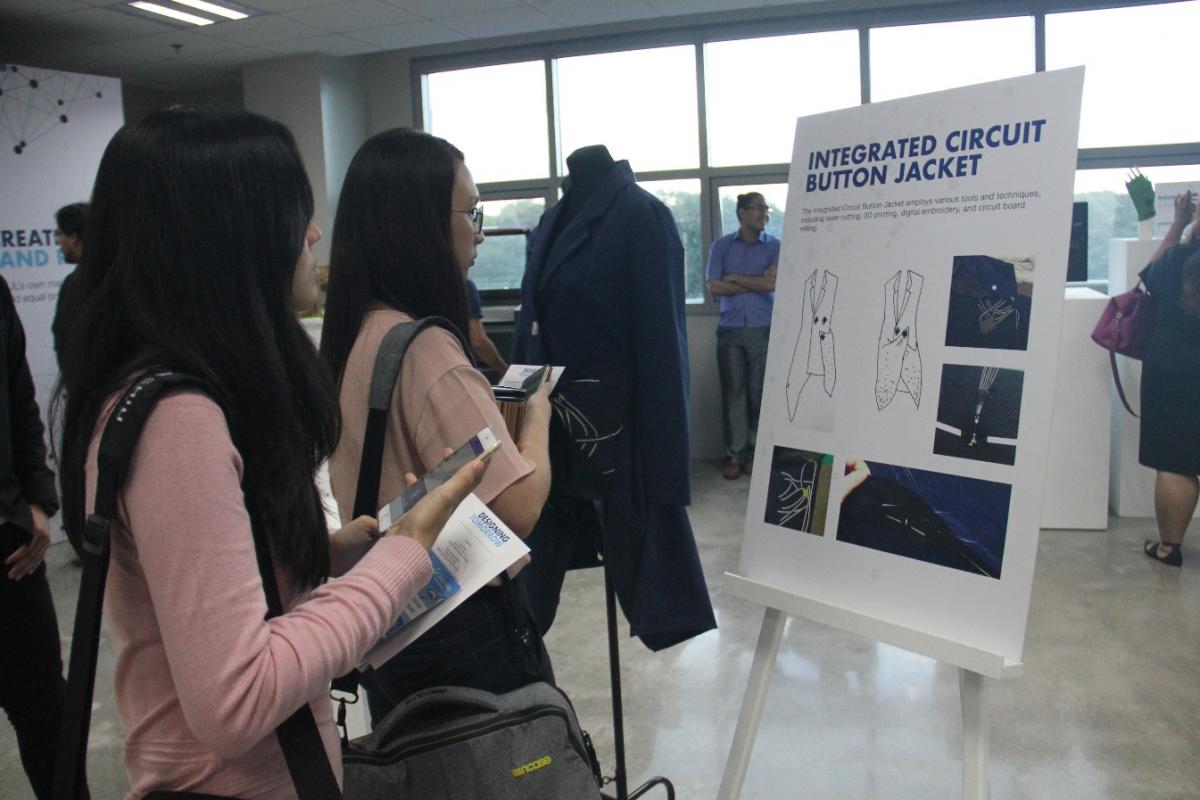 Designed by Sophie Skach, the jacket features integrated circuit buttons by Dr. Rebecca Stewart of Queen Mary.
It was one of the IMAT projects done by Queen Mary students and faculty exhibited during the Designing Tomorrow event.
The program will help individuals prepare themselves for professions that fall within the growing 'creative economy,' a powerful economic driving force that is steadily on the rise. United Nations defines creative economy as "an emerging concept dealing with the interface between creativity, culture, economics and technology in a contemporary world dominated by images, sounds, texts and symbols." It is considered the fastest-growing sector in the world in terms of gross domestic product (GDP) and is expected to be one of the key growth areas in the 21st century. In 2013, the creative economy produced 3% of the world's GDP, amounting to $2,250B in value (Cultural times: The first global map of cultural and creative industries, December 2015).
In the Philippines, participation in this creative economy is increasing. In November 2017, Baguio was declared one of UNESCO's creative cities in the world – the first in the country. In October 2017, DTI launched CREATE Philippines, the country's first international creative trade show.  It serves as an idea hub, pitching event, masterclass venue, and trade fair catering to different creative sectors.
The creative economy contributed P661B or 7.34% of the Philippines' total GDP and employed 14.4% of the labor force in 2010 (A study on Surveying the Economic Contribution of Copyright-Based Industries, 2014).
Digital technology is key to the growth of the creative industries. It is rapidly transforming many of the conventional media platforms such as film or publishing. Many digital sectors are also becoming increasingly important and dominant in the creative industries: apps, publishing and interactive media, social media, AR and VR.
The creative digital sector will demand workers with a high degree of technical (such as programming) and creative skills and the ability to work in multi-disciplinary teams. These are the type of graduates to be produced by IMAT— workers, who according to the UK Sector Skills Council, can 'think diagonally'.
IMAT is part of a nexus of new programs being developed that represents Ateneo's growing commitment to creativity and innovation through interdisciplinary endeavors. It should be noted that there is currently no program like it in the country.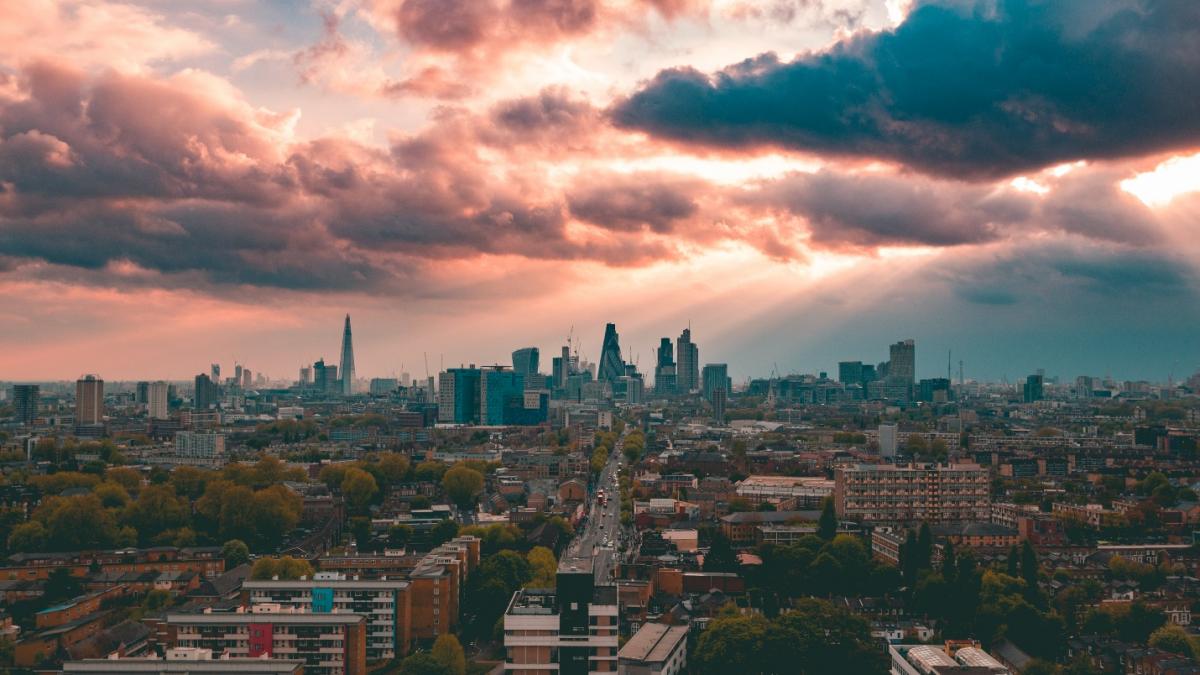 The campus of Queen Mary University of London at Mile End
One of the UK's leading global universities, highly rated for its teaching, research and innovation, Queen Mary is located in a creative and culturally diverse area of East London. Its main campus in Mile End is one of the largest self-contained residential campuses in London. It is one of 24 leading UK university members of the Russell Group, committed to maintaining the very best research, an outstanding teaching and learning experience, and excellent graduate employability.
For more details regarding the program, please visit global.ateneo.edu/designingtomorrow.
Top