IGPAW: Loyola Launched
Three years after the launch of Igpaw: Intramuros, the augmented reality (AR) adventure game has come to Katipunan.
Despite the drizzling rain, gaming enthusiasts gathered at Arete on June 9,2018 to witness the launch of Igpaw: Loyola.
"We invite you to merge the digital reality with bricks and mortar to create what we hope is a fun and challenging experience," said Dr. Ma. Mercedez Rodrigo at the launch. Rodrigo serves as the head of the Ateneo Laboratory for the Learning Sciences, the team that created the AR game.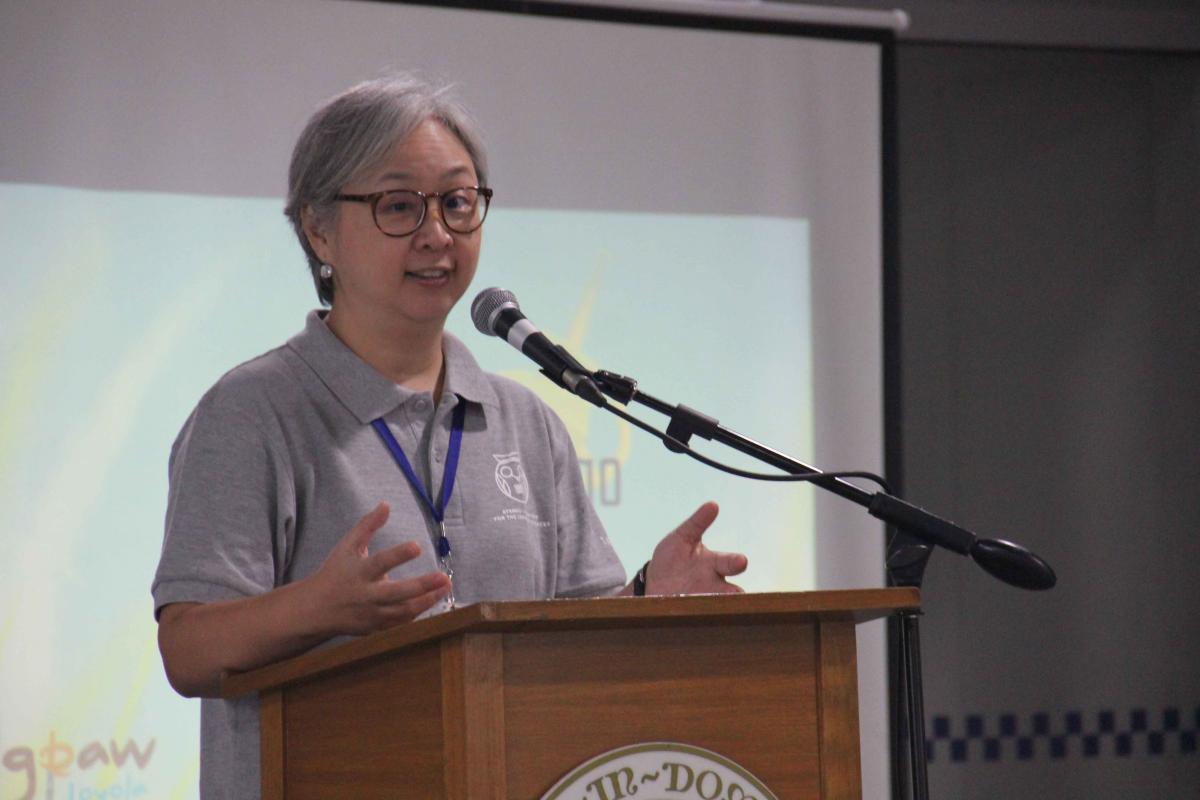 Dr. Ma. Mercedez Rodrigo welcomes guests to the lunch.
As the name implies, Igpaw: Loyola is set in the Loyola Heights campus. Using a mobile device, players hunt down creatures from Filipino lore with help from some of the university's beloved Jesuits: Fr. Schmitt, Fr. Reilly, Fr. Bulatao and Fr. de la Costa.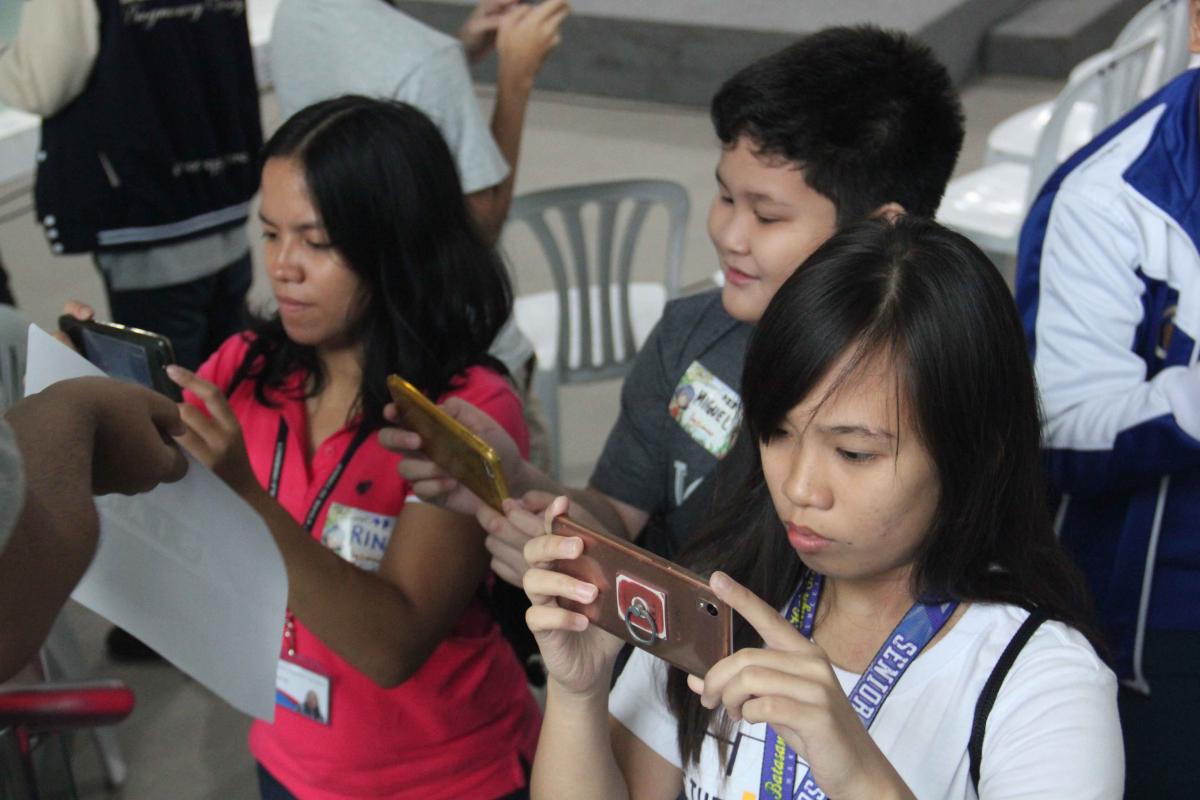 Guests spent the morning playing the game.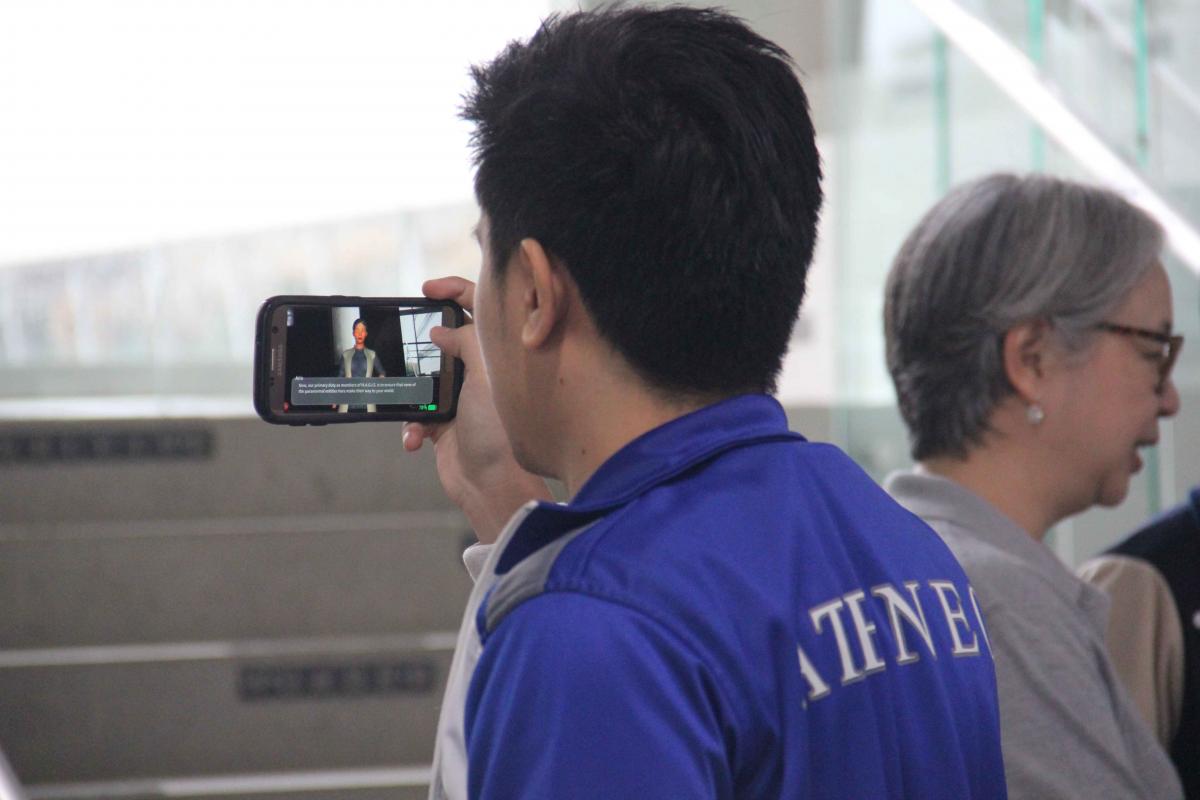 Top