US Ambassador spends an afternoon at the Ateneo
Ambassador Sung Y. Kim receives a token from Ateneo de Manila University President Fr. Jose Ramon T. Villarin, S.J.
The United States Ambassador to the Philippines Sung Y. Kim visited the Ateneo de Manila University campus in Loyola Heights, Quezon City on March 29, 2017. Kim, who assumed the post last December, visited the American Historical Collection currently housed in the Special Collections of the Rizal Library. He also toured the Ateneo Art Gallery before proceeding to a town hall session with Ateneo students.
Kim reiterated the strong relationship between the 2 countries, noting how it is "built on common history and shared values."  He advised the Ateneans to do something in the public arena: "At some point in your life, do something in the public arena. Make a broader contribution to your society."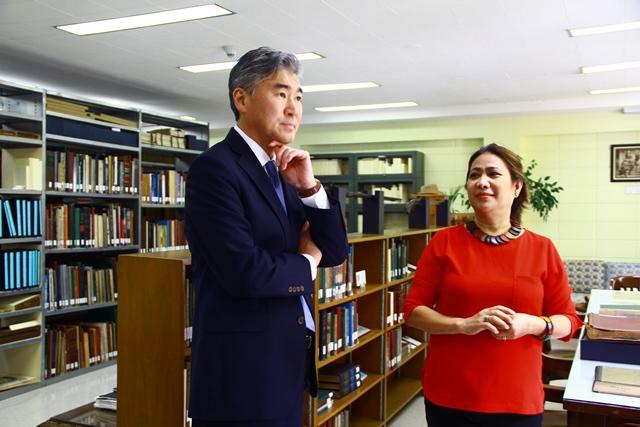 Ms. Waldette Cueto of the Rizal Library gives Ambassador Kim a tour of the library's American Historical Collection. Started in 1950, the collection is comprised of books, photos and other materials related to the US experience in the Philippines.It is the largest, most diverse and most complete collection of materials of this kind in the world, comparable to that in the US Library of Congress.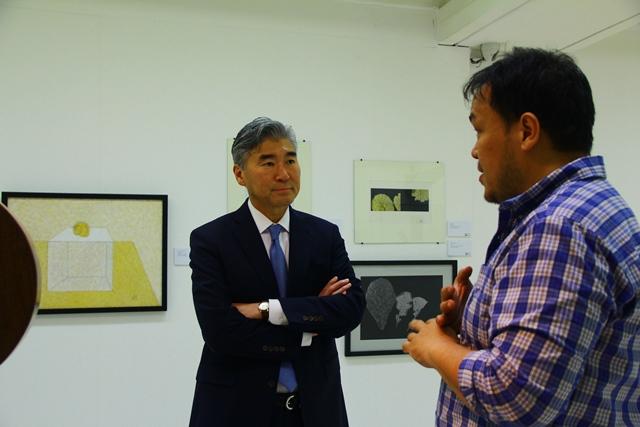 The ambassador gets an overview of the art works housed at the Ateneo Art Gallery courtesy of its Assistant Curator, Joel de Leon.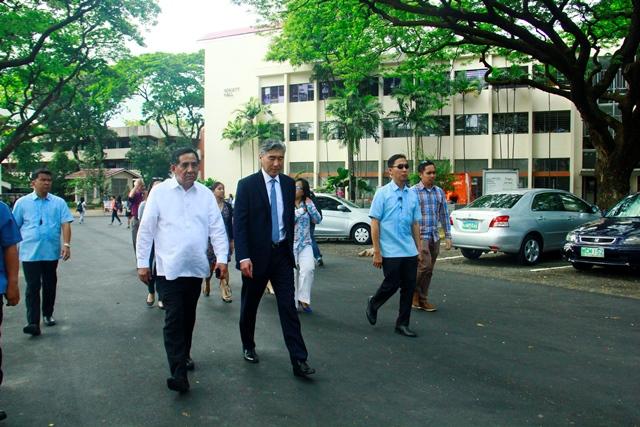 Fr. Jose Cruz, S.J., Vice President for University and Global Relations, walked with Ambassador Kim on the way to Escaler Hall where a town hall session with Ateneans awaited the ambassador.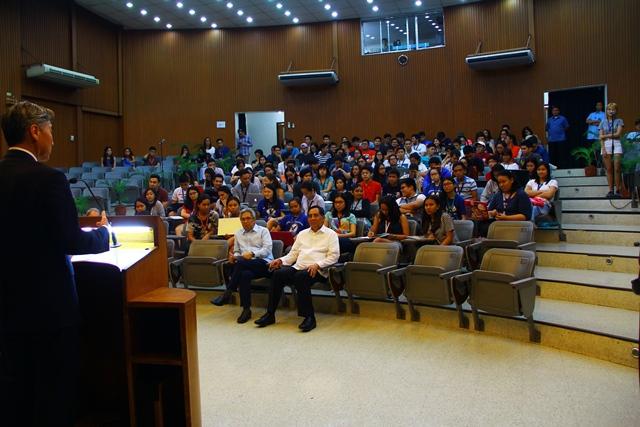 Ambassador Kim addressed the Ateneans,emphasizing the importance of engaging with the Asia Pacific region. He encouraged the students to think of ways to contribute to the welfare of society.
Top