GK Ateneo breaks ground on new community in Cavite
On April 20, 2017, Gawad Kalinga (GK) Ateneo held a ground breaking ceremony on the construction of the GK German Village in Dasmarinas, Cavite.  A total of 60 houses will be built on the ground, thanks in large part to the German Embassy in the Philippines.
"I am very happy to be here. It is a very important event because it gives hope to 60 families to have a better life. This is something which I think we can all be proud of. It is a joint effort and we in in Germany are very happy that we can contribute to this," said Gordon Kricke, Germany ambassador to the Philippines.
Fr.Bienvenido Nebres, S.J. blessed the land where the houses will be built.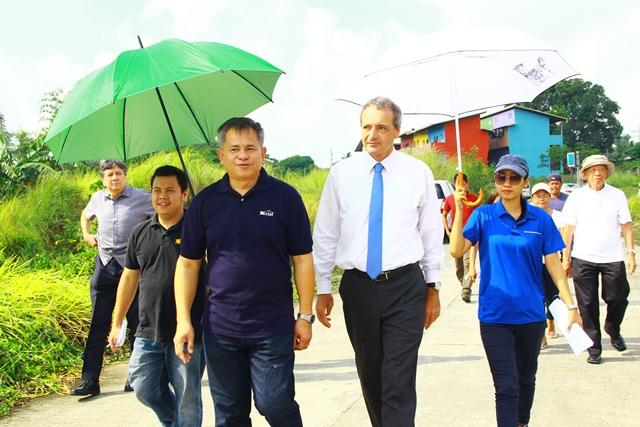 German Ambassador to the Philippines walks around the land where the GK German Village will rise.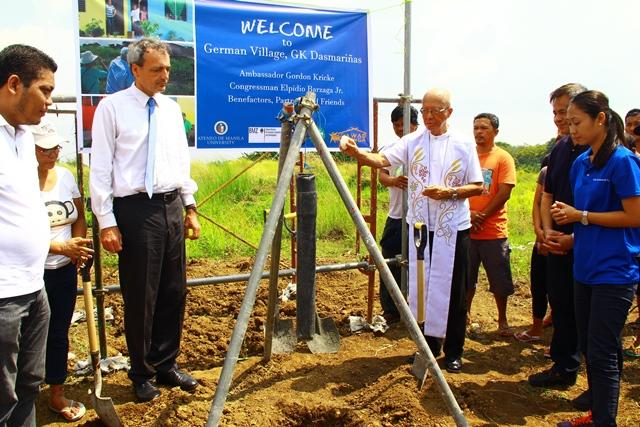 Fr. Bienvenido Nebres, S.J. blesses the land.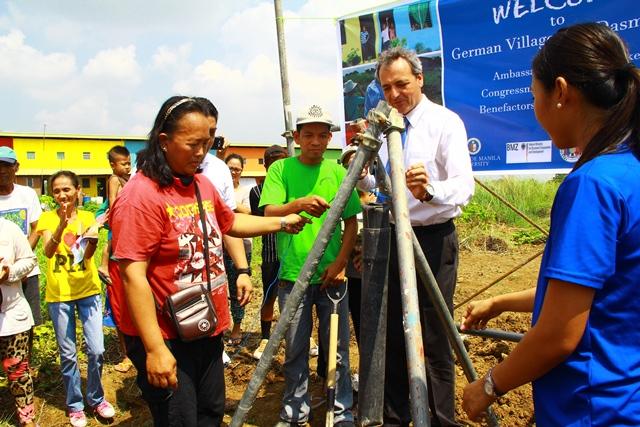 Ambassador Kricke lowers the time capsule into the ground. The capsule contains a copy of the day's newspaper and the structure's blueprint.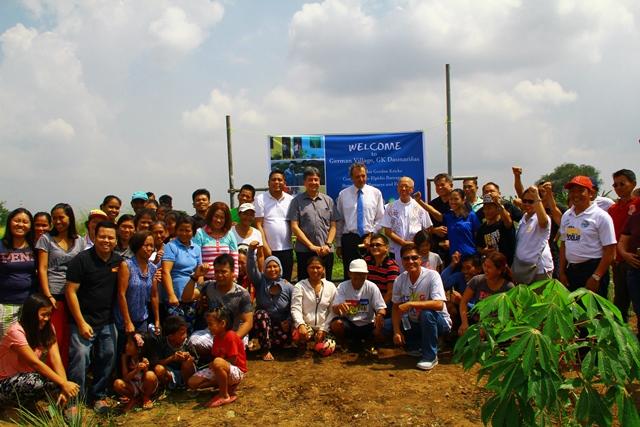 Group photo with housing beneficiaries.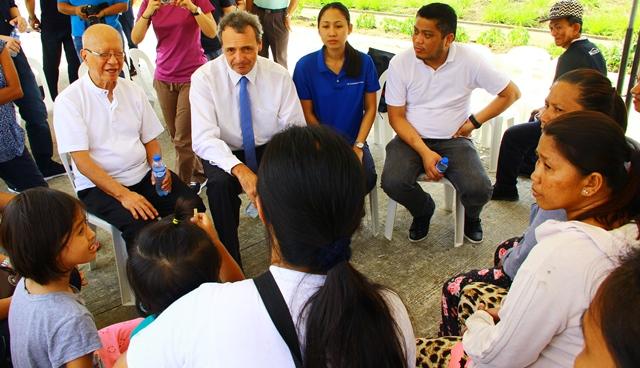 Ambassador Kricke and Fr. Nebres sit down to talk to some of the beneficiaries.
Top