Atenean Wins First Prize in the Busan Global Smart City Challenge
Jane De La Cruz at the Young ICT Leaders' Forum
Jane Arleth dela Cruz (B.S. ECE'17) and a Master of Science in Electronics Engineering student of the Department of Electronics, Computer and Communications Engineering (ECCE) won the first prize award in the Busan Global Smart City Challenge (BGSCC) held during the Young ICT Leaders' Forum (YILF) in Busan Metropolitan City, South Korea last September 27-28, 2017.
De la Cruz's winning idea ,"LIGTAS: Mobile Cloud Solutions", is based on her continuous research, design and development of decision support systems for disaster risk reduction and immediate response using Near Cloud nodes with the Ateneo Innovation Center.
BGSCC is a global competition platform for young people to present their innovative ideas on harnessing the power of digital technologies in making a city smarter, safer and friendlier to the environment thereby improving the quality of life of the citizens. Based on the qualification and feasible ideas of more than 350 applicants from around 77 countries, ITU and Busan City provided 20 fellowships including round-trip air ticket, full accommodation, transportation and meals for full participation to the Young ICT Leaders' Forum (YILF). From the 20 selected applicants coming from 17 different countries, Dela Cruz was selected as one of the four winners who have outstanding ideas and was awarded cash-prizes supported by forum sponsors.
YILF is a global platform for youth to gather together in order to learn and to share ideas about ICT development and innovations. It is an annual event since 2014 jointly organized by the International Telecommunication Union (ITU) and the Busan Metropolitan City. This year's theme is "Smart Digital Transformation, Global Opportunity. This year, it was held in conjunction with the prestigious ITU Telecom World, the leading UN tech event for governments, corporations, and SME's.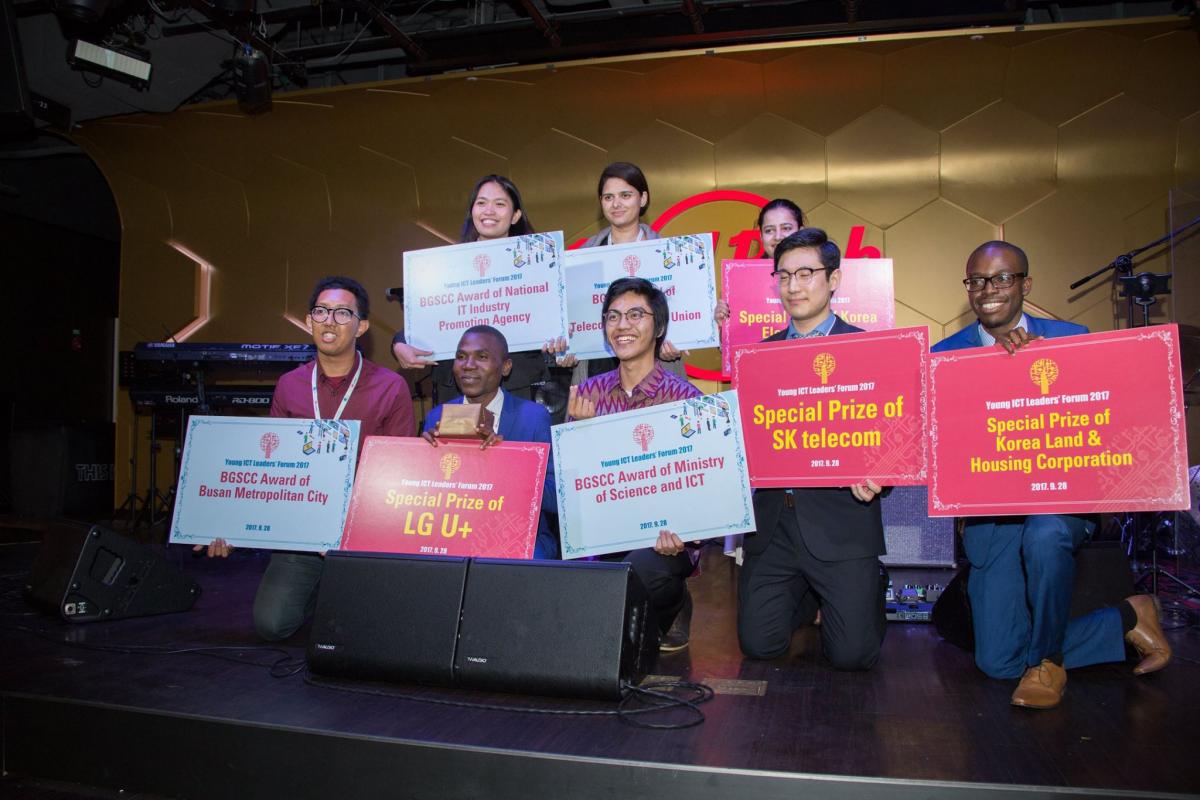 De La Cruz with other awardees of the Busan Global Smart City Challenge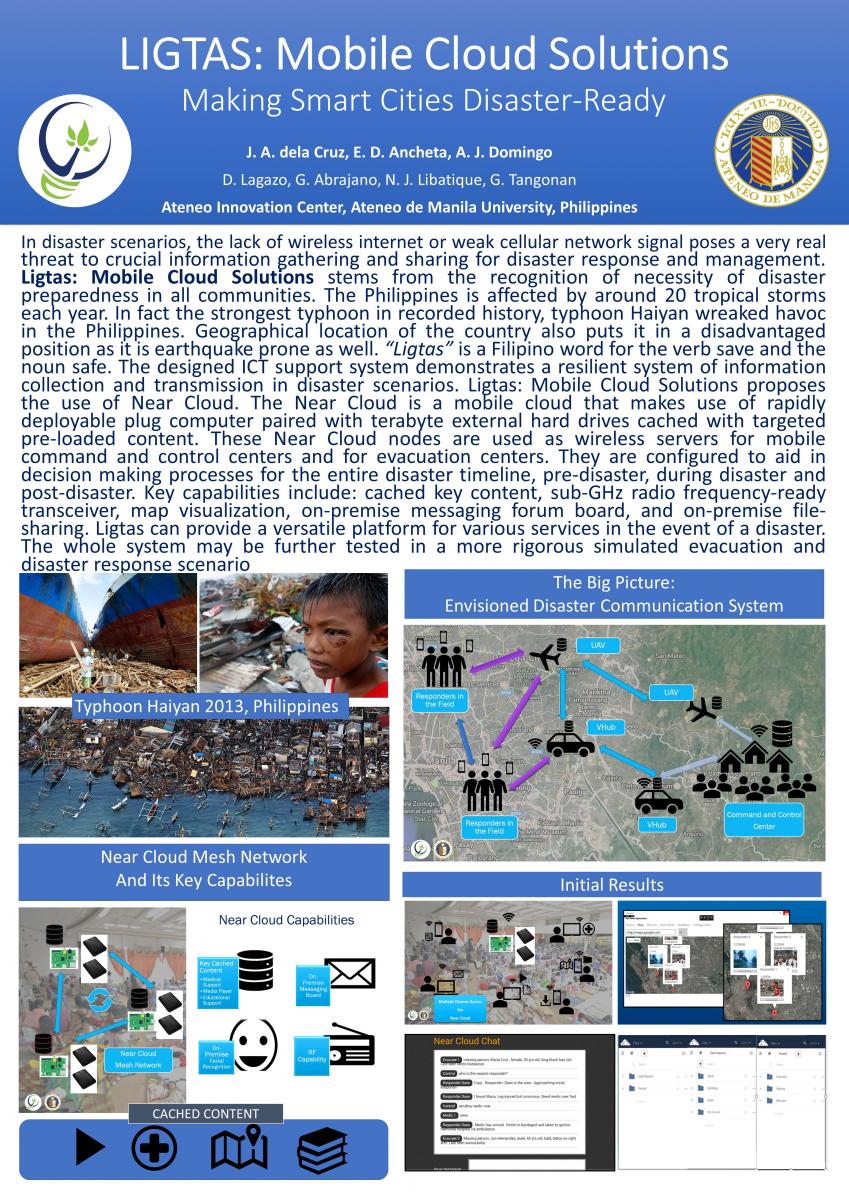 LIGTAS: Mobile Cloud Solutions
Top