JGSOM students bag gold in the 2016 Business Case Competition
Poster for the Vietnam performance designed by John Mark Yap
The Ateneo team beat 5 other universities in the Hong Kong Baptist University-Wing Lung Bank International Institute for Business Development (HKBU-IIBD) Business Case Competition last Nov. 19, 2016 in Zwolle, the Netherlands.
With the theme, "Value Creation through Internationalization," the IIBD International Case Competition aims to strengthen internationalization through the enhancement of student and faculty networks. It is co-organized by the HKBU and the IIBD, an international consortium composed of 18 member-universities in Australia, Canada, Sweden, Thailand, the Netherlands, the Philippines, the United Kingdom, the United States of America and China.
The Ateneo team from the John Gokongwei School of  Management (JGSOM) was composed of Marco Dayrit (4BS Management), Paul Yap (4BS Management Engineering), Dielle Tio (4BS Management Engineering) and Joanna Sinco (4BS Management Honors). They were accompanied by Jose Gerardo Cruz, their Head Coach.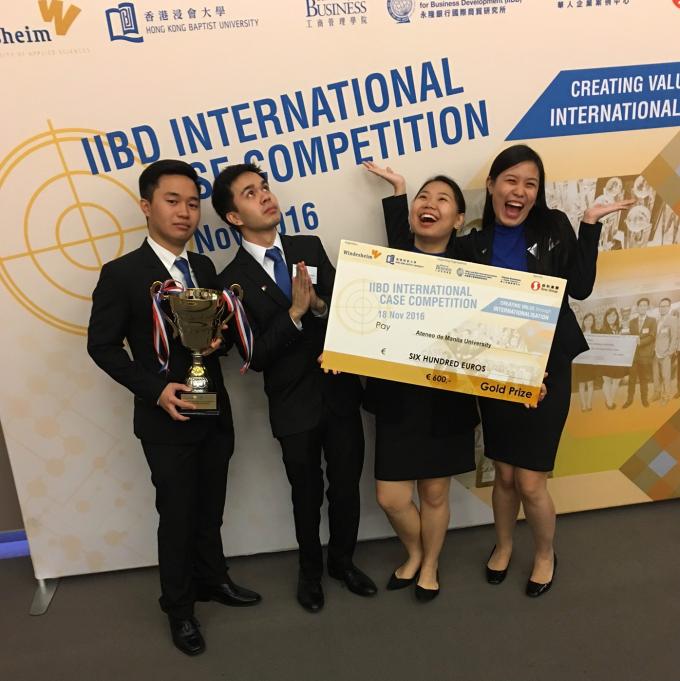 The Ateneo team bested the teams from the Chinese University of Hong Kong (Silver winner), Petra Kristian University of Indonesia (Bronze winner), Windesheim University in the Netherlands and the Southwestern University of Applied Science and Finance in China.
The group's strategy on an electronics company's pending decision to outsource its electronic boards from China was judged the best in the competition.
"Ateneo chose a steadier but more creative way of maximizing the revenues by focusing on being an Other Brand Manufacturer while all the other teams proposed for an Original Brand Manufacturer," Johnny Filart, a faculty member of the JGSOM Leadership and Strategy Department, wrote in a press release.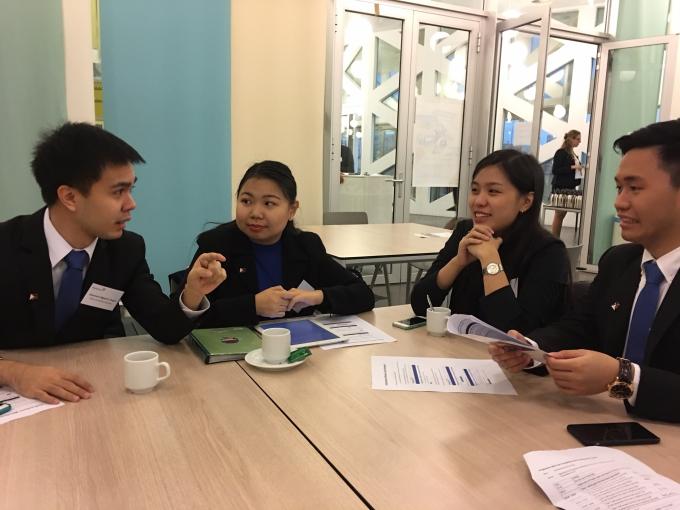 The panel of judges was impressed and surprised with the team's approach to the case. The head judge even said that they were all awed by the maturity and profoundness of the Ateneo team's strategy.
Filart said the head judge also encouraged the students to continue to work hard and share their brilliance in internationalization throughout their future corporate lives.
Apart from strategy, the Ateneo team shone in the question and answer portion with their well-polished and well-versed presentation skills.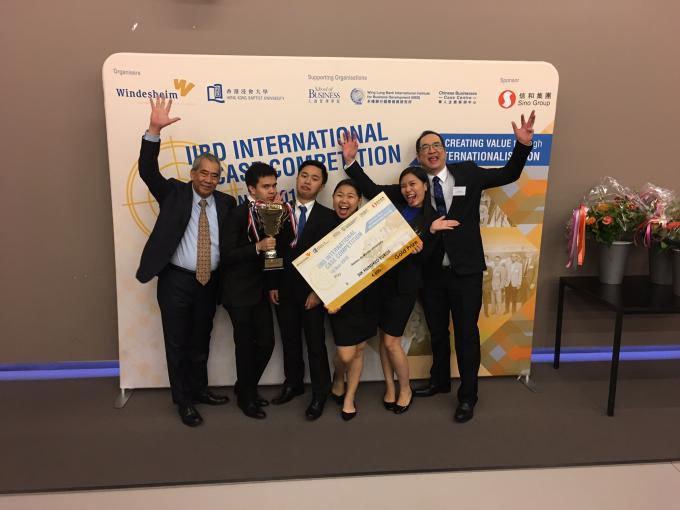 Past Ateneo teams only got the bronze prize (2015) and the silver prize (2014, 2013), The group's hard work from submitting their qualifying paper in June to preparing and trainings for the actual competition, really paid off.
Filart said that the competition helped shape the students to be future leaders. "Our lives have been drawn to the allure of business strategy competitions but more importantly, to the task of preparing business leaders of the future."
Next year's competition will begin in March 2017. One of the members will continue participating in the contest with 3 rookies. The remaining 3 members of the current group will serve as junior mentors for the next batch.
The Ateneo team will receive a gold trophy and a cash prize.
Top