Ateneo business students bag the 2016 HSBC Business Case Competition
A team of students from Ateneo's John Gokongwei School of Management (JGSOM) emerged as the champions of the Hong Kong and Shanghai Banking Corporation (HSBC) Business Case Competition held last May 14, 2016.
They also won a grand prize of P120,000 and will be representing the Philippines in the Hong Kong regional finals on May 31 to June 3.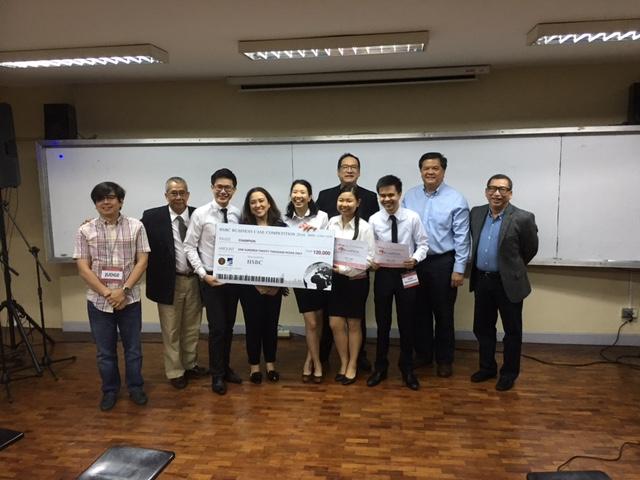 All smiles for the Ateneo team, mentors and judges
The Ateneo team was composed of Richard Milante, (Mangement Engineering 2016), Patvy Vilaga (Management Engineering 2016), Joanna Sinco (Management Honors 2017) and Gianmarco Dayrit (BS Management 2017).
Their mentors were Jay Cruz (Head Coach), Hector Guballa (Asst. Coach) and Johnny Filart. They also received support from JGSOM faculty members Sherwin Yu, Chito Tanchoco, Vic Reventar, Pindy Mendiola (JGSOM officer in charge), Dr. Darwin Yu and Dean Rudy Ang.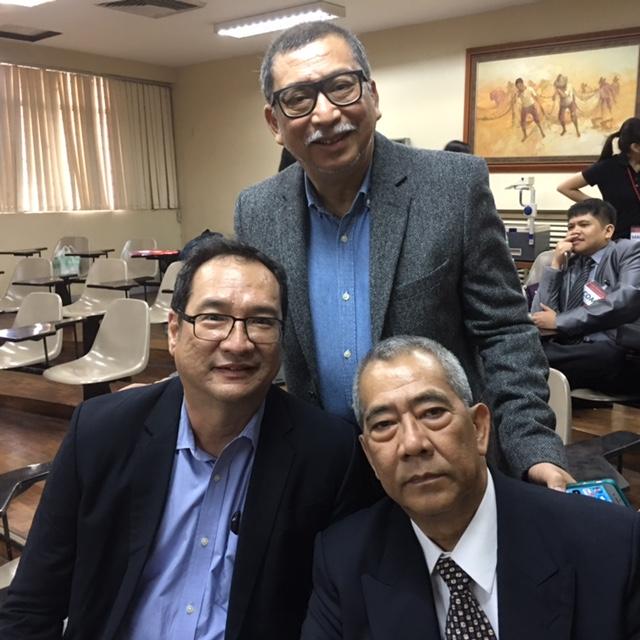 Clockwise from left, Johnny Filart, Case Team Coordinator, Hector Guballa, Asst. Coach, Jay Cruz, Head Coach
Winning the 1st place was a huge comeback for the Ateneo team after having been knocked out early in the 1st round in last year's competition. In 2014, the Ateneo team won 2nd place.
 
Started in 2008, the Business Case Competition is organized by HSBC and the University of Hong Kong Asia Case Research Center (ACRC). It brings together top universities in Asia Pacific to compete in strategy and business presentations.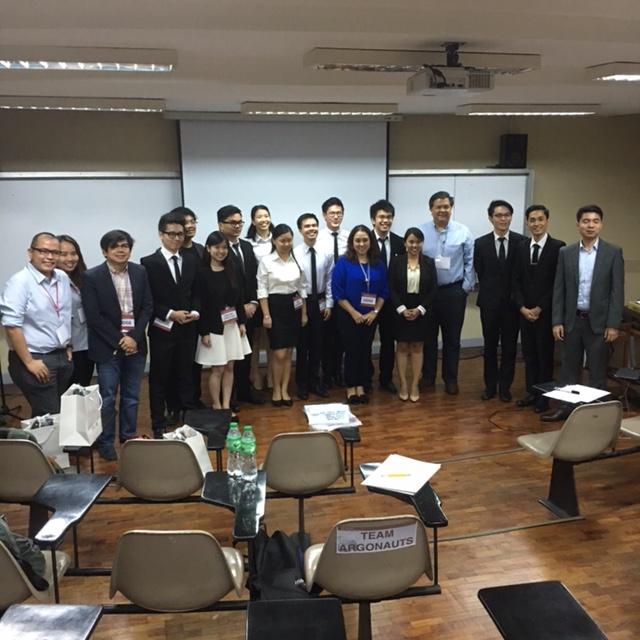 The HSBC judges with the team members of Ateneo, La Salle and UP
Top