ACAS to hold 8th International Conference in August 2016
The Ateneo Center for Asian Studies (ACAS), together with the Southeast Asian Studies Program and the Indonesian Embassy, will be hosting the 8th International Conference on August 26, 2016.
 
The conference invites scholars and practitioners to examine aspects of globalization that have affected Asian education institutions. It aims to shed light on and draw insights from strategies that various Asian educational systems have undertaken in pursuit of internationalization.
 
The theme of this year's event is "Education for a Globalizing Asia: Challenges and Opportunities."
 
They are also accepting papers for the said event. Please see poster for more details.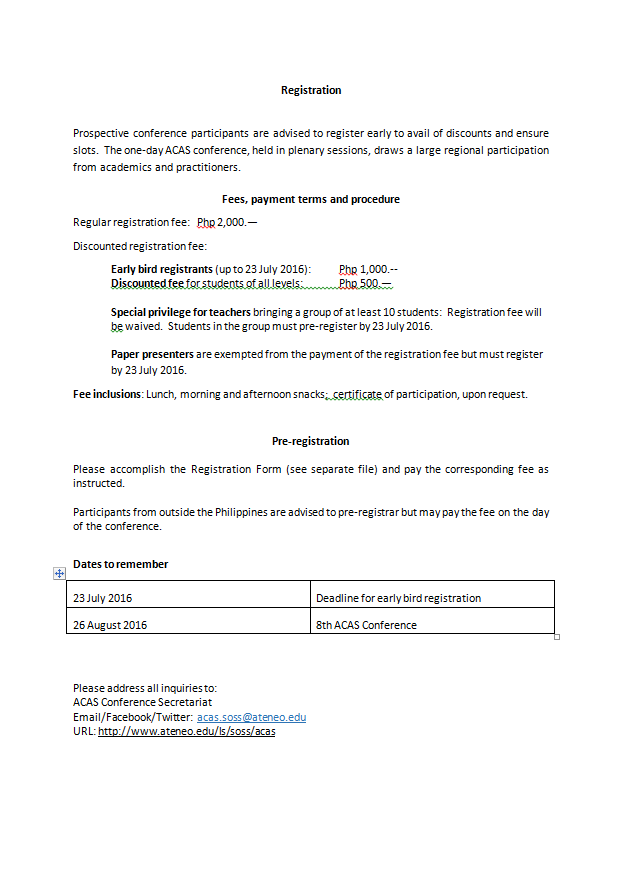 Top