Ateneo to award four outstanding individuals on September 22
20 August 2015
 
Memo to:           The University Community
 
Subject :           2015 Traditional University Awards
 
 
The Traditional University Awards of the Ateneo de Manila recognize the life and works of men and women in our society who exemplify the values of the university. For 2015, the Board of Trustees has chosen to award the following individuals, all exemplars in their respective fields:
        Maria Lourdes A Carandang  
       Doctor of Science, honoris causa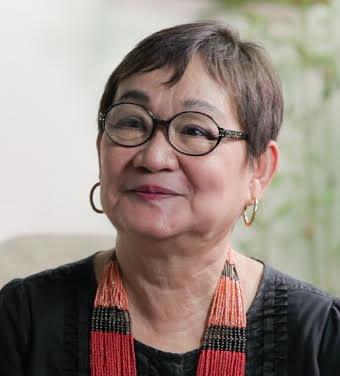 Maria Lourdes A Carandang - Doctor of Science, honoris causa
Dr Honey Carandang is the pioneer of play and family therapy in the Philippines. She has dedicated her life to applying the scientific principles of psychology for the well-being of Filipino children and families, especially the poor, the disadvantaged and the traumatized, and has served many government and non-government organizations and national and international agencies as a speaker, trainer, research director and consultant. A former professor at the Ateneo de Manila University and University of the Philippines and former president of the Psychological Association of the Philippines, Carandang is an advocate of the continuing professional development of Filipino psychologists.
Gabriel C Singson 
Doctor of Public Administration, honoris causa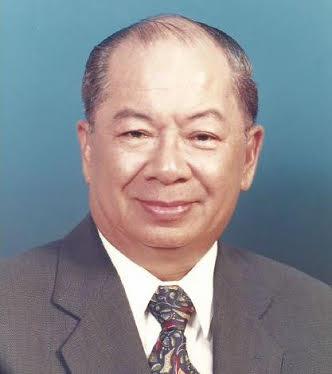 Gabriel C Singson - Doctor of Public Administration, honoris causa
The first governor of the Bangko Sentral ng Pilipinas (BSP) when it was reorganized from the old Central Bank of the Philippines in 1993, Gabby Singson laid the foundations for a strong peso and a stable banking system during a volatile period, when foreign exchange earnings from OFWs and BPOs were not as robust as it is today. Under his leadership, the BSP managed to hold inflation to single-digit levels for most of the 1990s, and the Philippines weathered the Asian financial crisis of 1997 comparatively better than other Asian countries. Earlier in his career, Singson was instrumental in dismantling the IMF conditionalities that hampered the country's growth.
Edmundo G Garcia
Parangal Lingkod Sambayanan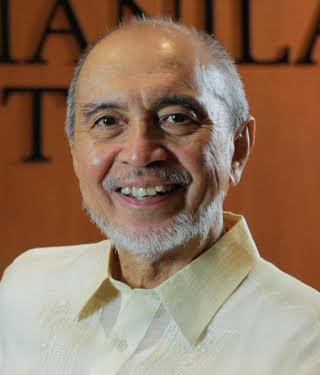 Edmundo G Garcia - Parangal Lingkod Sambayanan
A champion of peace and human rights since the 1970s, Ed Garcia progressed from a parliamentarian of the streets to a founding convenor of some of the country's most relevant peace organizations and coalitions, including Lakasdiwa, Kaakbay, Coalition for Peace, Gaston Z Ortigas Peace Institute, Multisectoral Peace Advocates, and National Peace Conference. A member of the 1986 Constitutional Commission, he was the principal sponsor of the provision creating the Commission on Human Rights. During the past two decades, Garcia was a senior policy advisor at International Alert, an international peace-building organization working in diverse regions of conflict all over the world.
Rodolfo C Vera
Gawad Tanglaw ng Lahi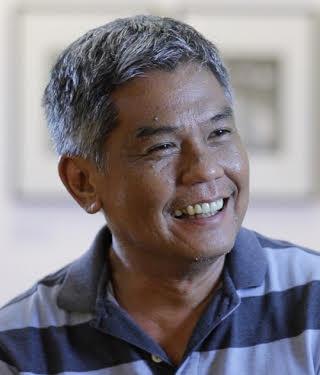 Rodolfo C Vera - Gawad Tanglaw ng Lahi
Primarily a playwright, Rody Vera is also a television scriptwriter, screenwriter, actor, director, and teacher. He has written more than 25 original stage plays, ten of which have won the prestigious Don Carlos Palanca Memorial Awards for Literature. Additionally, he has written more than 15 screenplays and translated or adapted more than 20 novels, short stories and foreign plays for the local stage. Whether original or adapted, most of Vera's plays are advocacies in themselves—topical, political and socially relevant. He has also mentored a great number of young people in writing and theater work, and is one of the founding organizers of the Virgin Labfest, the annual festival of unpublished and unstaged works for theater held at the Cultural Center of the Philippines.
 
The schedule for the 2015 Special Academic Convocation is as follows:
 
Date       :     Tuesday, 22 September 2015
Time       :     3:00 in the afternoon
Venue     :     Rev Henry Lee Irwin SJ Theatre
 
All administrators, faculty, professionals, and non-teaching personnel are expected to attend this university function.
 
Students of the various school units in Loyola, Ortigas and Makati are encouraged to witness the conferment and be part of this university tradition.
 
Other details pertinent to the participation of each unit will be announced separately by the units.
 
Thank you.
 
 
Jose Ramon T Villarin SJ
President
Top